The Men of A-103 (Jan 1967)
Fifty years later, I still salute you!


Who was number 12?
I spent roughly three months at Gia Vuc. During that time several men rotated out for other duty assignments. On one particular occasion most of the guys were in camp. We somehow got someone to take the team's picture. I don't remember who took the picture. Was it the twelfth member of our team? Who was the twelfth member of our team?? Perhaps one of the other fellows from the team will remember.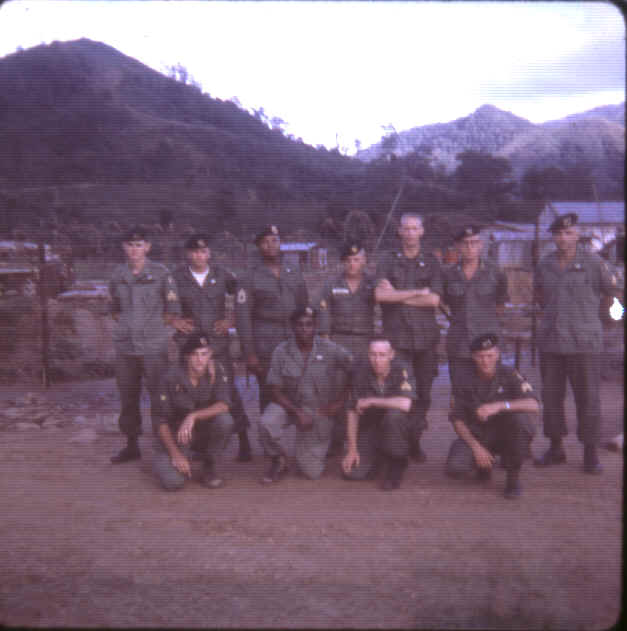 I present the members of A-103, 5th Special Forces Group (Airborne), RVN, (Jan 1967)
My apologies to the team members whose names I've forgotten. Can anyone help me with the names of these soldiers??
Standing
Ben Long
Medic

Forgotten
?

Wardlow
Weapons

Frank Dailey
Demo

Virgil Carter
XO

Dallas Cox John Slover
CO
Kneeling
Gary Bowes
Radio Ops
Forgotten
?
Mike Meade
Intel
Billy Greenwood
Team Sargeant